About Marko Polka
Mark Kuhns began his radio career in 1980 when he signed on as a disc-jockey at WBCW – Jeannette, PA under the On-Air name "Mark McGuire". One snowy cold Pennsylvania day, after performing his show, the Station Manager approached him and advised him the host of the polka show could not make it to the station due to snow covered roads and asked him if he would consider hosting the polka show as a guest host. Mark's immediate answer was, "forget it!".
After some gentle persuasion and offering a pizza as part of the deal, Mark reluctantly took to the air, playing what few polka records were at the station. Mark was an immediate success with the polka audience and he found himself bitten by the "Polka Bug"! The Station Manager asked Mark to become the regular polka show "jock" and with that, Marko Polka was born! Mark would remain the regular polka DJ until 1987 when the station was sold and became WKTW.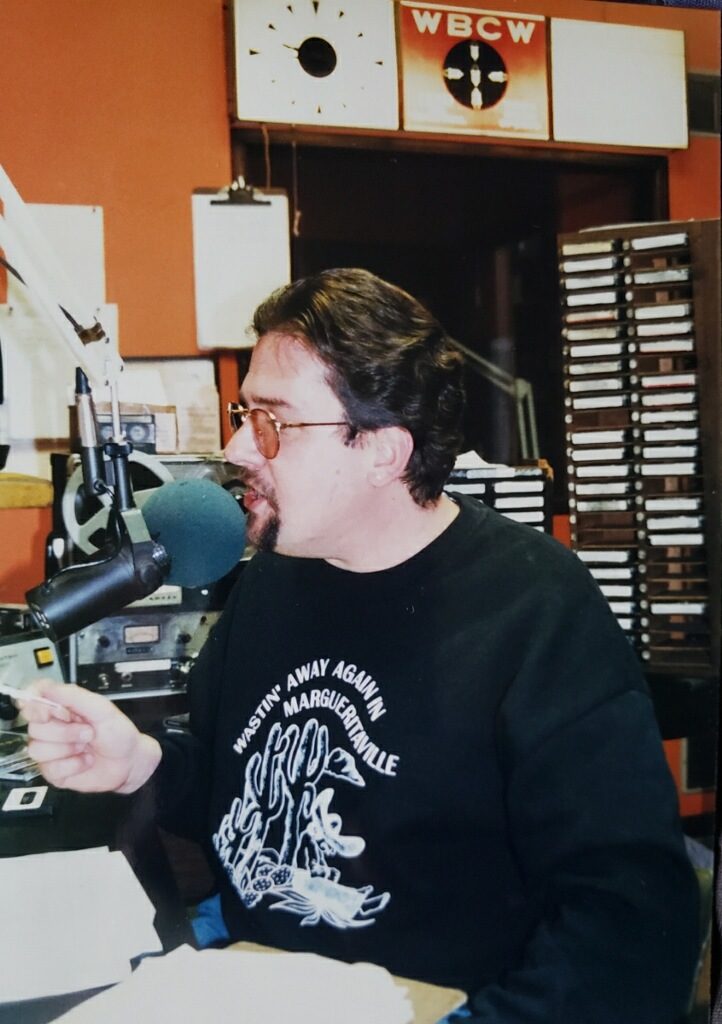 After leaving WBCW/WKTW, Mark took a DJ position with WHJB – Greensburg, PA hosting the Mid-Day Show under the On-Air name Mark Edwards and remained a regular "Air Talent" until 1995 when he replaced the retiring Polka Show host Joey Kay at WQTW – Latrobe, PA where he would broadcast the weekly Sunday morning Marko Polka Show. Mark would eventually go on to broadcast the show from his home studio, with the use of the Internet, until WQTW (Latrobe Pennsylvania's First Radio Station) went off the air and closed its doors in 2015.
After the final broadcast of the Marko Polka Show, Mark's polka loving fans encouraged him to continue broadcasting the show by way of the Internet, and he continues to broadcast shows from his home to a worldwide audience every Sunday Morning on the Internet station MarkoRadio; which broadcasts on Live365.com (radio type format), as well as Glimesh.TV (video format where the viewers interact with Mark and see the "behind the scenes stuff" that you typically don't experience on the radio).